Team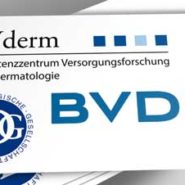 PsoBest is operated by the German Dermatological Society, the Professional Association of German Dermatologists and CVderm. CVderm, headquartered at the University Medical Center of Hamburg-Eppendorf and headed by Prof. Dr. Augustin, is always at your disposal for project-related inquiries, suggestions and information.
PsoBest Team

Prof. Dr. Matthias Augustin
Medical Director
Head of Registry



Zinaida Foos
Medical Documentation Assistant
Trustcenter

Kristina Haack
Medical Documentation Assistant
Data Management

Henning Heinzig
Dipl. Media Scholar
Media / IT / Website

Saskia Knopf
Medical Documentalist
Data Management

Laura Kühl, M. Sc.
M. Sc. Medical Biometry / Biostatistics
Statistics & Methodology

Marita Mahling
Mgmt Assistant in Healthcare
Project Coordination / Trustcenter

Dr. Stephan J. Rustenbach
Dr. phil. Dipl. Psychologist
Head of Statistics & Methodology
Prof. Dr. Marc A. Radtke
Assistant Medical Director
Medical Science Consultation

Christina Sorbe
Dipl. Biomathematician
Statistics & Methodology

Kathrin Wetzel
Medical Documentation Assistant
Data Management